Whatcha Working on Wednesday - Link Party!
Take a look at these cute ideas from last weeks link party!
Kirby over at
Kirb Appeal
took an old cabinet and transformed into a sweet liquor cabinet. Now if my kids weren't so energetic and curious, I think I might want one of these.
Although, I would have to raid my dad's pie safe full of "fun juice" in order to fill it!
Check out this very swanky home movie theater that Laura from
Top This Top That
created. I want one and am trying to imagine making a few Miner adjustments to our basement playroom for the hubs. Maybe for Christmas
(Honey, if you are reading this, forget that last line).
Top This Top That
Angela over at
Unexpected Elegance
got creative with a scrap of wood and some fabric to make a No Sew Balloon Curtain. She has a great tutorial for how to make it. I love a project that uses a staple gun!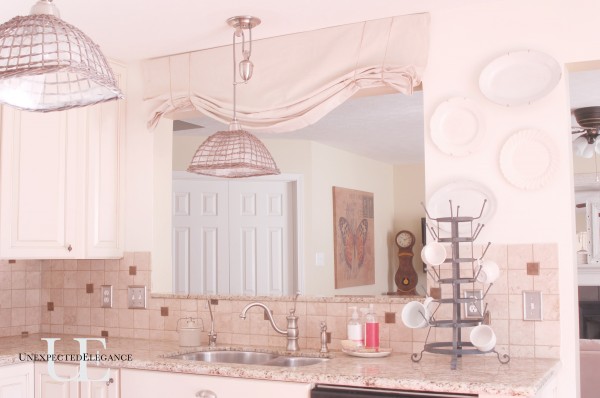 I am currently working on AJ's bedroom and with the anchor on his
nightstand
it is taking on a nautical feel. I never expected to go that route. I wish I had this mirror that was painted over at
Stone Gable
. Check out the great tutorial on how to paint a mirror.
Thanks for sharing everyone!! Unfortunately, I couldn't find the time to get creative this week. Back to school has zapped all my energy. But it feels so good to be back at work.
So now its your turn....Whatcha Workin' On?